Flood Homes is one of central Wisconsin's leading Manufactured Design Centers with Manufactured Home Communities throughout the State.  We offer single section homes that range in size from just under 800 square feet to just under 1,200 square feet and multi section homes up to over 2,500 square feet.  With a combined total of over 403 years of experience in the Manufactured Housing business, Flood Homes' staff is sure to assist you with all of your housing needs.
Flood Homes is located just off of Hwy 41, one mile North of Hwy 00, at N7559 N Pioneer Road, Fond du Lac, Wisconsin.  We are continually updating our inventory and keeping a close eye on new products and options.  We want to make sure that we are able to demonstrate a wide variety of different styles and features in each home.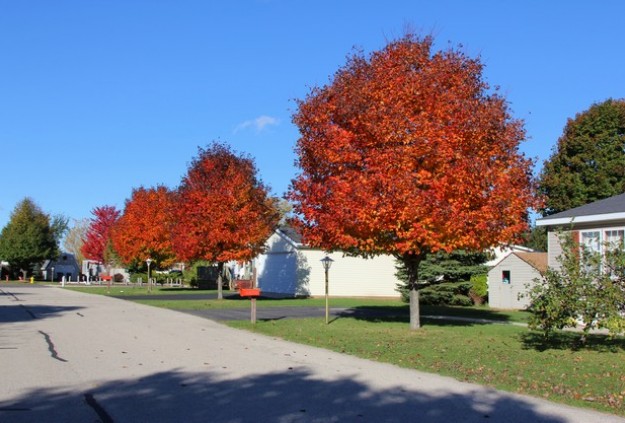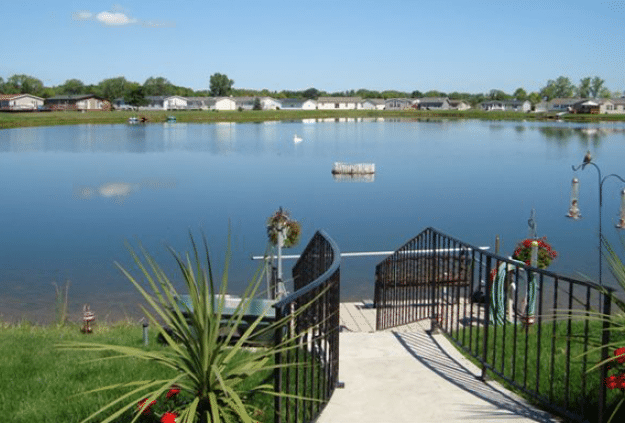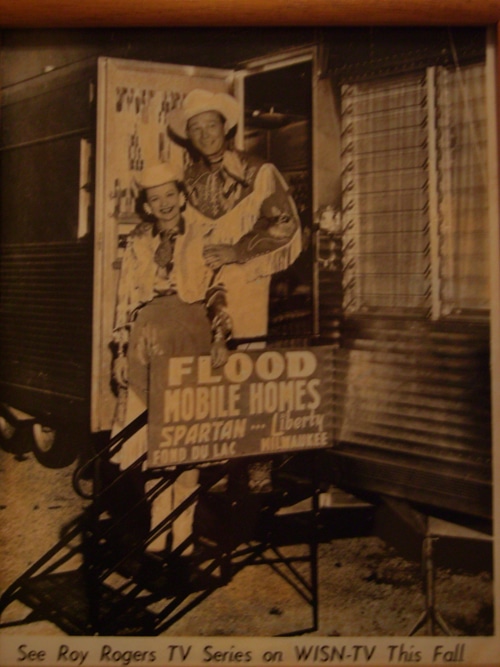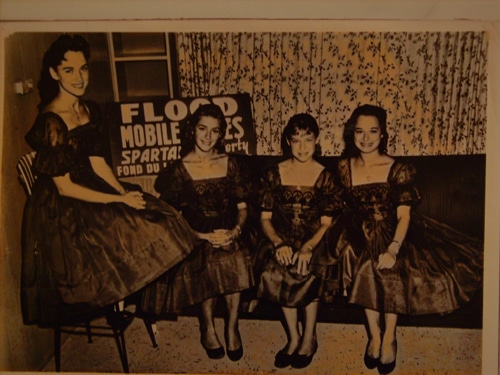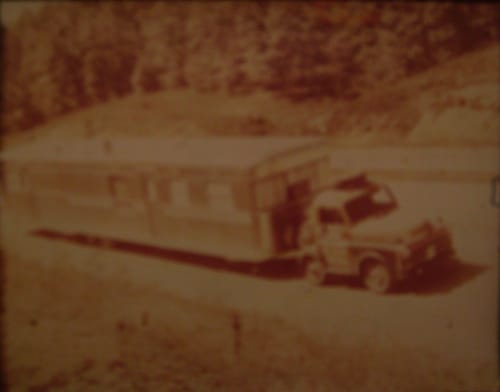 1952
Flood Homes, Inc. was started in 1952 on Main Street in Fond du Lac, by Ray and Faye Flood. The original location was on Main Street just south of Scott Street on an area previously occupied by Service Motors. During the 50's Ray would make frequent trips to Tulsa, Oklahoma to pick up the classic 8' wide Spartan. He started out by pulling these with the family auto. By the late 50's they were selling the brand new 10' wide models. These homes were originally built in Wisconsin because of difficulty in getting permits outside of the state.
1960's
In 1960 after the "new" highway 41 was built to bypass Fond du Lac, the business was relocated to an area about 100 yards south of the present sales office. By 1961 Ray had built the first three sites of what was to eventually become "Flood Mobile Home Village". Throughout the 60's, Ray & Faye worked together to build the sales and develop additional sites in the Flood Mobile Home Village.
1970's
Ray and Faye's son Mark came to work full time in 1970.  By that time the Flood Mobile Home Village had been expanded to 84 sites. Ray died unexpectedly in January 1975 and Mark was able to buy the sales business from the estate in July 1975.  Faye retired in October 1978 and Mark bought her interest in Ray Flood Village.  This signaled an important change in the direction of the business.  In October 1978 Friendship Estates located on Melody Lane was acquired.  Friendship Estates and Ray Flood Village would eventually be joined into one entity now known as Ashwood Grove.
1980's
Community growth continued in 1980 with the acquisition of Patrician Village in Oshkosh. This was followed in 1982 with Forest Avenue Park in Sheboygan Falls. Meadowbrook Park in Iron Ridge and Oak Park Acres in Lomira were added in 1984.  Parkway Terrace in Ripon was then added in 1985 and Fairmont Estates in Fairmont, MN in 1987. Between 1984 and 1993, Ashwood Grove grew from 162 homes to 334.  During this time, gravel roads became blacktop, hundreds of trees were planted and 125 septic tanks were replaced with municipal sewer.  Ashwood Grove became the first community in Wisconsin with a true Community Center, featuring a clubhouse, swimming pool, basketball court and playground.
1990's
As a result of these new communities and the addition of new sites, the sales business continued to grow. While Mark had been doing expansions on existing communities, he hadn't started a project from the beginning. This changed in 1991 with Flyway Meadows in Waupun.  By 1993 our biggest development project to date was ready for the first homeowners. Acacia Falls in Sheboygan Falls would eventually grow to 161 homes. This project provided the existing families at Forest Avenue and the new residents with a beautiful community building and swimming pool as well as a playground and basketball court.
2000's
The most recent company development project was Edgewater. As Acacia Falls was the best community developed in Wisconsin in the 20th Century, Edgewater is the best developed in the 21st. The construction methods used to set the homes were developed exclusively for this project. Homes have a residential neighborhood look. The centerpiece of Edgewater is a quiet six-acre pond. This pond is fully stocked with bluegills and bass and many residents enjoy the fishing.
The final phase of the Edgewater development is now complete.  Flood Homes, Inc. is constantly seeking areas for future housing development in new locations as well as opportunities that may arrive to allow for expansion of existing neighborhoods.
Flood Homes, Inc. has grown from a truly mom and pop business into a full-service housing company.
This growth of the company could not have been possible without some very talented and dedicated employees. Many of the people that are here now started back in the 70's or 80's. Their experience and dedication still makes a home buying experience a comfortable experience.
2010's
In 2012 Mark was joined by a new partner, his son Eric. Eric brings small business ownership experience and management experience; along with fresh new ideas and a deep appreciation for the dedicated employees who make Flood Homes exceptional. This exciting milestone marks the beginning of the third generation of Flood Family ownership at Flood Homes, Inc.
Mark and Eric, in conjunction with the rest of the team at Flood Homes are eager to make your home buying and community living experience as comfortable and easy as possible. At Flood Homes we continue to grow and improve. We look forward to making the coming decade our best yet. We invite you to join us.